---
The Far East Euro Asia Project
Welcome to the tantalizing website of Far East Euro Asia. This is the place where you can access everything travel related and much more besides. Without further ado, let me introduce myself and give you a bit of background on the creation of this website.
About Me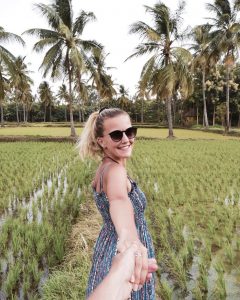 My name is Abigail Underwood, and I am the creator and owner of fareasteuroasia.com. The place where I call my home is in Portugal's great capital city of Lisbon, but it very rare that you will find me here because I spend a considerable proportion of my time traveling the world!
I have always been a well-traveled person, and the traveling bug began many years ago when as a youngster my family would take my siblings and myself on regular excursions across this beautiful country and beyond. My parents believed that the world was ours for the taking and they were determined to make sure that we got to see as much of it as we possibly could at a very young age. It was therefore inevitable that we would all end up working in a career that involved some form of travel.
However, it wasn't until the final years of my college life that I realized I had indeed developing a passion for two things in my life at that time; writing and traveling. Though I wasn't entirely sure at that point how I was going to be able to combine the two, I always knew I would find a way somehow, and that is precisely what I went and did!
My Career as a Journalist
I am a journalist, and I work for a local internet paper. This means that I have the most enviable position of traveling for much of my work. Since beginning my role with the newspaper, I have extended my travel knowledge and retained my passion for travel as I have had the pleasure of discovering some beautiful and unique destinations, mainly through Europe and Asia.
It was during one of these trips that, when taking a vast succession of photographs for my friends and family back home, I stumbled upon the idea of a travel blog. Instead of waiting until I got back to Lisbon to show off the various destinations and talk about the culture of each city I graced, I realized that I could blog about it all instead. This way my family and friends could be there with me experiencing it at the same time as me in some ways.
What I did not know at the time was how well received my blog was becoming to visitors outside of the family. As the word began to spread, my newspaper colleagues were also starting to recommend my blog to anybody who was interested in travel, and before I knew it, I had begun to amass thousands of followers.
A Website Is Born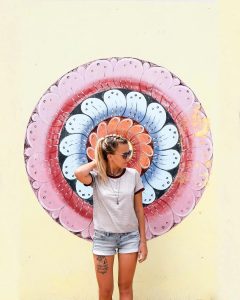 It was then that I realized there was significant demand for the content that I produced and that my passion could inspire others who were also interested in finding out what the broader world of travel had to offer. The website Far East Euro Asia was subsequently born.
During my initial blogging days, I started to receive some lovely comments on my posts, and these words of kindness spurred me on to begin putting more and more posts out on a regular basis. However, I then started to notice more and more requests from visitors asking for specific topics on travel, certain areas of countries and just more varied content in general.
What Far East Euro Asia Can Offer its Visitors
This website intends to make it the place to visit for all trending topics related to travel and much more beyond. From hotel choices, airline suggestions and latest travel news to the arts and culture of individual countries, if it is interesting and relevant then this is the place where you will find it. Whether you are a seasoned traveler or an armchair traveler, or whether you prefer your destinations inner city or off the beaten track, Far East Euro Asia is the only place you will need for all your travel requirements.
So, join me on this incredible journey as we travel through destinations afar and unearth some unique discoveries of our own along the way.