The English Seaside – A Perfect Holiday for Writers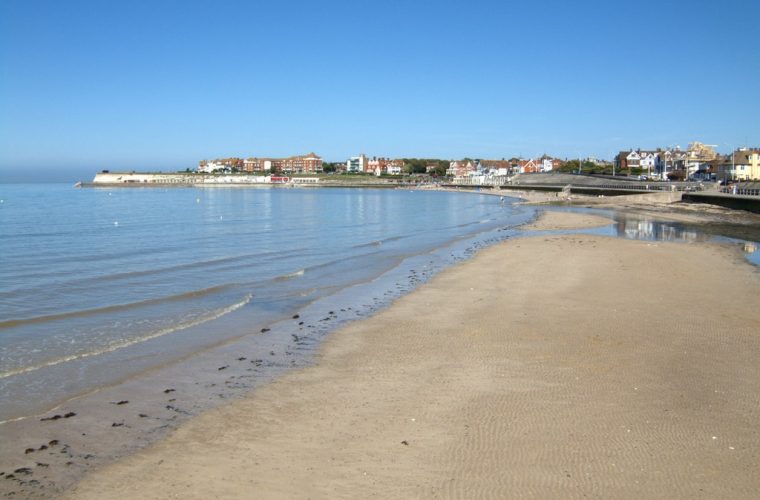 A few months ago, I told my colleagues at the newspaper about my next holiday – two weeks, spent in a quaint English seaside town in early autumn. Though I was working on a big project at the time and would also be working during the holiday, the idea was to get away from it all and go back to basics. Living within the natural landscape and contending with whatever the weather had to throw at me during that fortnight. The response from my colleagues was that I was losing the plot!
You see when your home is in a sunny climate and you mention the country of England as your holiday destination, the question that seems to spring to most people's mind is what about the English weather? Sure, England has some of the craziest weather known to man. In fact, during some of my holidays spent in this beautiful country, I have without a lie experienced four seasons in the space of one day!
However, if you get past this small inconvenience, the English seaside resorts are some of the most tranquil and mesmerizing sites that you just can't find anywhere else.
An Inspirational Working Holiday to Remember
My purpose for this holiday was to not only explore some of the rare beaches the area had to offer but to also hire a quaint British beach hut. This meant that for each day of my first week I could sit right on the beach in style and watch safely as the waves crashed on the shore in front of me as I worked.
England has long had a fixation with beach huts. A few decades ago, it would have been the most common sight to watch as hordes of Englishmen claimed their beach hut as their cave for the day while the Englishwomen laid out the essential deckchairs along the beach front!
Okay, times have moved on, and sure enough, the beach hut phenomenon has declined in popularity. Now, many English sea fronts struggle to keep trading seasonally alongside the sometimes-appalling weather warnings we have all been privy to in the last few years.
However, with the notion of shabby chic and chintz all making a comeback, several tourism boards in English seaside towns have taken it upon themselves to invest money back into a section of beach huts on some of the most popular seaside fronts and open them again for business. But, this time they are worlds away from the beach huts which once graced the seafronts of England many decades ago. This time English beach huts are cool!
Renting an English Beach Hut During Your Stay
For just a couple of English pounds, you too could be the proud occupant of a fully equipped beach hut from one day to a whole week. Inside the beach huts in the beautiful and upmarket seaside resort of Blackpool, Lancashire, I hired a recently renovated beach hut for five days. With the naturalistic theme running throughout my beach hut had a chaise lounge, a sink, fridge, kettle and a microwave. There were also the most essential items of furniture that myself as a writer was looking for, a small desk and chair!
With glass front French style doors at the front of the hut, I was able to choose where I wanted to sit and write throughout the whole week regardless of the weather each day. My first few days were on the chilly side, and with the wind blowing in directly from the seafront, I opted to keep the doors closed, but as they were glass, I could still sit and admire the waves and the world passing me by as I worked. Luckily, the remainder of my week was enjoyable indeed as the sun shined throughout. I was then able to take my chair out to the small patio areas around me, just above the sand, and work in the open.
As you may have already guessed, the allure of the English sand was too much, and on the final day I strolled down to the beach and lay out my picnic blanket and work and stayed there until the tide threatened to engulf me if I didn't pack up and vacate the beach!
The Advantages of a Beach Hut to Complement Your Holiday
With many of these beach huts, there is no overnight stay allowed. After all, if you have seen the size of them, you would understand why immediately! However, as a writer looking for a reason to get out and write every day during a holiday, I couldn't think of a better way to achieve this.
By being aware that this wasn't an overnight stay solution, I planned to write each day of my holiday for the first week from Monday to Friday. I then turned up at 11am and left at 3pm. This gave me just the right amount of creative time and ensured I wouldn't get bored or distracted with such a neat time frame. This then left me with enough time to continue to explore the immediate area which after a day of immersing myself in writing, was just what I needed to wind down.
By the end of this first week, I had completed the project I had initially set out to work on in my beach hut surroundings, and I had also begun to work on two other potential writing projects. It seems the surroundings and being able to sit in the near vicinity of the glorious English sea as I worked was just what I needed for my creative surge, and I couldn't recommend it more.
By selecting such a modernized hut, you can decide on whether you want to be social or even antisocial during your week! It is entirely your choice. With many other writers who also made this their writing retreat that same week as myself, I spent my final evening of the week in conversation with them at a local beach café as we all talked about our inspirational break.
If you are looking for a writing holiday, why not consider a traditional English beach hut? I can guarantee you that your creative side will thank you enormously for it!