Predicted Top Tourist Destinations of 2018 You Should Visit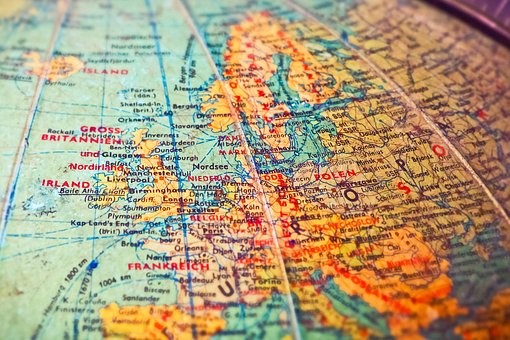 Living in London all your life can get pretty boring. You only see the same cobbled streets and the same buildings. You eat the same food with the same people everyday. In the long run, you'll experience a monotony in your life you can't get out of. You've got to wonder if there is more to your life than this.
Well, there is.
Travelling is one of the most fulfilling and life-affirming activities you can do in your life. When you travel, you get to experience things in different ways. You meet new people and experience a new culture with different customs and traditions than what you are accustomed to. Most likely, you'll also get to discover a new side of yourself when you travel.
So, what are you waiting for? Take a chance and see where it leads you.
Here, we have compiled the predicted top tourist destinations of 2018. Check them out:
Palawan, Philippines
Nothing beats exploring the islands of the Philippines. Palawan, most especially, garnered a lot of attention due to its many hidden gems such as Tubbataha Reef and the Underground River in Puerto Princesa.
Hawaii, USA
Get your tropical escape fix in Hawaii. You can hit up their beaches or enjoy a scenic hike at the Diamond Head state monument.  Go snorkelling or sailing and meet sea turtles in their natural habitat.
Barcelona, Spain
Eat their famous tapas anywhere you go. You can walk down La Rambla, Barcelona's most famous street, to see a lot of street performers. Enjoy Iberian architecture and explore the history of Spain through the Basilica of the Sagrada Familia and Basilica de Santa Maria del Mar.
Seoul, South Korea
With the Hallyu wave in full swing, no wonder Seoul is fast becoming a popular tourist hotspot. Fill yourself with wonder when you see cherry blossoms bloom, Eat delicious staples such as bibimbap and spicy kimchi. Stuff yourself full with all you can eat Korean BBQ buffets in their busy districts. Experience the traditional village life in Namsangol Hanok Village.
Athens, Greece
Visit the famous pantheons and ancient ruins in Greece such as the Parthenon and the Acropolis. Experience the Mediterranean life through their delicious authentic food such as the famous Baklava and Souvlaki.
Paris, France
Paris, France is known for its nightlife. You can wine and dine almost anywhere in Paris with its world-class restaurants and bistros. Walk around the city of lights and visit the iconic Eiffel Tower or the enchanting gothic cathedral of Notre Dame.
Bali, Indonesia
Have a nice getaway in the most iconic beaches of Bali. Go underwater and touch the bottom of the sea. Get up close and personal with colourful tropical fish on Sanur Beach. Test your courage and hike Mount Batur Volcano.
Sydney, Australia
Walk by the harbour and find the time to relax by the waters of Sydney. Eat delicious and fresh seafood like oysters, crabs and shrimp. Make the best out of your time and explore the Blue Mountains and Bondi Beach.
Edinburgh, Scotland
You can also visit scenic spots and famous landmarks around the city. Walk down charming little cobbled streets and old passageways. Visit World Heritage Sites in the Old Town and New Town.
You can check out NITGB destinations to visit the top places you love from this list and they will be able to help you plan your perfect trip.
Image: Pixabay.com